Campaigns
At UTWSD, our campaigns in and around the community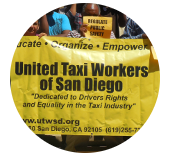 are vital to raising our voices together for a better life for all drivers in San Diego and their families.
We are always looking for good volunteers to help with our campaigns. To Volunteer click here
Our Team
The UTWSD team is the heart of our organization.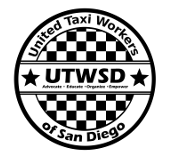 Working tirelessly to meet with elected officials, committees and attend hearings and meetings, the UTWSD team works hard every day. But most of the work, you don't even see. The organizing, strategizeing and planning that goes into every presentation and hearing is where the magic happens. And we couldn't do it without YOU, our members.