Mikaiil Haji Hussein, President
Mikaiil Hussein immigrated from Somalia in 1993 and received an education in computer science in California. He was a taxi driver during the strike in December 2009 and served as the chief negotiator for lower weekly leases paid by the taxi drivers to their lease holders.  As a result of his unwillingness to remain silent in the face of poverty wages, health problems and abusive working conditions Mikaiil was fired for speaking out at a city council meeting and has been helping to protect and advance the rights of taxi drivers here in San Diego ever since.
After years of outreach to community organizations, building support among drivers and attending city board meeting Mikaiil and the United Taxi Drivers of San Diego have helped to minimize the confiscation of sheriff's licenses and led the charge to change the make-up of the Taxi Advisory Committee to include equal representation of drivers and permit holders.
Mikaiil believes that through organizing people can change their lives and learn about the power of collective action. You can almost always find Mikaiil fighting for our rights at the UTWSD office where he openly welcomes drivers to stop by and find out how UTWSD can help you improve your working conditions.

Dr. Jesse Mills, UTWSD President Board
Dr. Jesse Mills is a professor at University of San Diego, a scholar, artist and activist. Jesse's main research and fieldwork has been spent examining nonprofit structures of refuge, cultural politics, and youth organizing, with new directions including comparative study in the U.S., Canada, and Europe.
Dr. Mills serves as strategist for UTWSD and his dedication to helping others is extraordinary. Jesse has been with the UTWSD since day one and has been a part of the struggle through the years so much so that we call him Brother.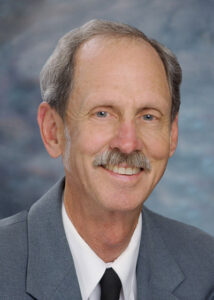 Peter Zschiesche, Board Trustee and Financial Adviser
Peter Zschiesche recently retired from the Board of Trustees for the San Diego Community College District.  From 2002 through 2016, he represented District E, which is comprised of urban core neighborhoods adjacent to downtown San Diego and the downtown area itself.  On the Board, he served at times as Executive Vice-President and on the Board's Sub-Committee on Finance.  He was most active in connecting local community organizations with the District to foster educational collaboratives and maximize District educational assets for everyone.
Peter began his public service as an U.S. Army Officer in the Korea Military Advisory Group 1967-69 where he was a financial advisor of the U.S. Military Assistance Program in both Korea and Vietnam.
As a Machinist Union member, Peter twice served as President of IAM Local 389 and for ten years as a Business Representative.  Over the past 30 years, he has served as Chair of Seven Union Bargaining at NASSCO: on the Executive Board of the San Diego-Imperial Counties Labor Council, AFL-CIO under three Labor Leaders; and as a Labor representative on the San Diego Workforce Investment Board.
In 1999, Peter founded the Employee Rights Center as a program of the Labor Council and led its transformation to an independent, pro-labor, non-profit program in 2008.  Peter has retired from the ERC and remains active as Secretary of its non-profit governing organization, "Labor's Alliance."
In 2012 Peter joined the founding Board of UTWSD and continues to serve as an active Board member for strategic planning; outreach to Labor and Community partners; linkages with public officials and agencies; and fundraising.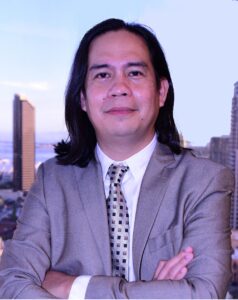 Ian Seruelo, J.D., Board Member and Legal Advisor
Ian Seruelo is a licensed attorney and practices in the areas of immigration and employment law. As an attorney, Ian pursues his passion as advocate for immigrant communities and its working sector. An activist at heart, having Ian on your side means having a champion who will fight for your rights and interest with intensity and dedication.
Ian has proven himself a successful advocate and community organizer in the Philippines and in the United States. He serves as a member/officer of the Asian Pacific American Labor Alliance, Asian American Pacific Islander Progressive alliance, Filipino American Lawyers of Sand Diego, the American Immigration Lawyers Association and numerous other organizations.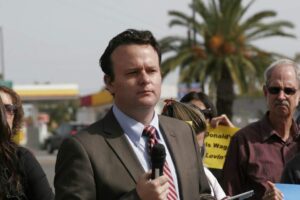 Alor F. Calderon, Board Member
Alor F. Calderon is the Director of the Employee Rights Center (ERC) in San Diego, California. Through its Wage and Hour and Immigration Programs, the Center's staff advocates for and represents hundreds of low-income workers before administrative forums. Mr. Calderon's focus at the Center, since 2003, has been to connect these administrative activities with the Center's Education and Organizing Programs. The ERC's programmatic philosophy centers around the idea that education and advocacy for low-income workers requires a commitment to long-term dialogue and worker leadership development. For that reason, the Center works closely with advocacy, religious, grassroots and labor organizations throughout the state. For instance, the ERC works closely with Projecto de Casas Saludables and United Taxi Workers of San Diego by advocating for or representing its members in administrative forums, while at the same time providing educational workshops (i.e. "know your rights" discussions) and leadership development. In relation to leadership development, the ERC staff works directly with these organization's staff in implementing their short and long term goals.
Mr. Calderon has received training from the Berkeley's Labor Occupational Health Program (LOHP), UCLA's Labor Occupational Safety Health Program (LOSH), Catholic Legal Immigration Network (CLINIC), American Immigration Lawyers Association (AILA), and National Conflict Resolution Center (NCRC).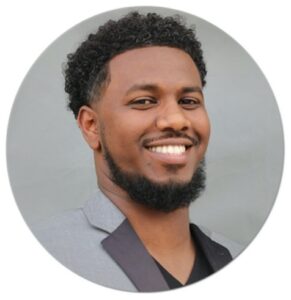 Dr. Abdimalik Buul, Board Member & Strategist
Dr. Abdimalik Buul is an award-winning professor, antiracist activist, progressive practitioner, and emancipatory educator.  He is an innovative dynamic leader within the San Diego community and throughout the state of California. He completed his bachelor's degree in Sociology and a master's degree in education with an emphasis in community based counseling and social justice, both from San Diego State University (SDSU).  He completed his doctorate work in Educational leadership with an emphasis in Educational Psychology from the University of Southern California (USC).  He is a Professor and Transfer Center Director in the counseling department at San Diego City College. Dr. Buul is also a lecturer at San Diego State University (SDSU) where he teaches Restorative Practices and Conflict Transformation to students in the Advanced Graduate Certificate in Mental Health Recovery & Trauma-informed Care MA in Education with concentration in Counseling program. He serves as a taskforce member on the Academic Senate for California Community Colleges (ASCCC) Equity Diversity and Action Committee.
As an active community leader, he serves on serval boards and roles including:
President for Markaz al Madina a community-based non-profit
Vice President of the Somali Community of San Diego
Board member at large for African American Male and Educational Development Network (A2mend),
Board Member for the board for the United Taxi Drivers Union in San Diego.
He was the first Somali ever to be hired as a tenure track faculty member at Southwestern Community College where he served in the following roles:
Coordinator of the Umoja program
Faculty Chair of the Black Alliance
Academic senate senator for the School of Counseling and Student Support Programs.
Chair of the Political Action Committee for SCEA.
In 2019 he was awarded the Golden Apple for being the faculty member of the year at San Diego City Community College, it is the first time such a recognition was given to a faculty member from the Student Services department. In 2011 he was the recipient of the Ocean leaf emerging leader award.  He's a published researcher and scholar practitioner who uses social justice and activism as his guiding pedagogy for change.  He has published articles, conducts research and facilitates training on the following topics:
Antiracism
Diversity Equity & Inclusion
Curriculum trauma
Black Males Success
Restorative Justice Practices
Leadership & Community Development
Parent & Community Engagement
Student Leadership & Activism
Dr. Buul has been leading statewide efforts in race conscious practices and antiracism trainings. He is the second oldest of 13 and is a proud father to a two –year old daughter named Salma and has been married for seven years.
Dr. Lilly Irani, Board Member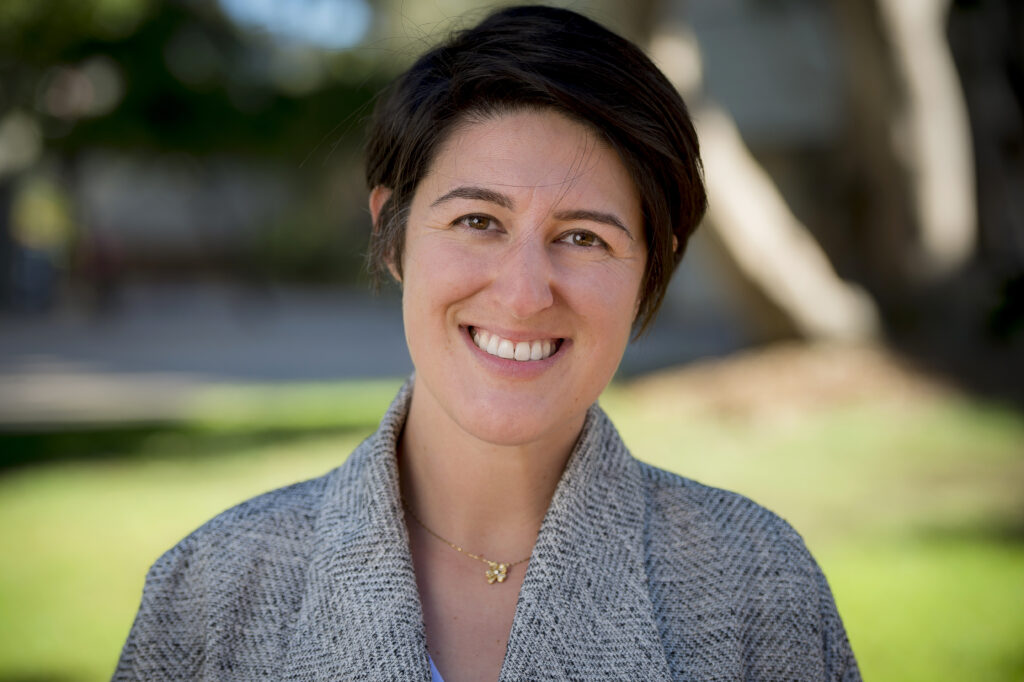 Lilly Irani is an Associate Professor of Communication & Science Studies at University of California, San Diego. She also serves as faculty in the Design Lab, Institute for Practical Ethics, the program in Critical Gender Studies, and sits on the Academic Advisory Board of AI Now (NYU). She is author of Chasing Innovation: Making Entrepreneurial Citizens in Modern India (Princeton University Press, 2019) and Redacted (with Jesse Marx) (Taller California, 2021). Chasing Innovation has been awarded the 2020 International Communication Association Outstanding Book Award and the 2019 Diana Forsythe Prize for feminist anthropological research on work, science, or technology, including biomedicine. Her research examines the cultural politics of high-tech work and the counter-practices they generate, as both an ethnographer, a designer, and a former technology worker. She is a co-founder of the digital worker advocacy organization Turkopticon. Her work has appeared at ACM SIGCHI, New Media & Society, Science, Technology & Human Values, South Atlantic Quarterly, and other venues. She sits on the Editorial Committee of Public Culture and on the Editorial Advisory Boards of New Technology, Work, and Employment and Design and Culture. She has a Ph.D. in Informatics from University of California, Irvine.