Happy One Year Anniversary of Lifting the Cap!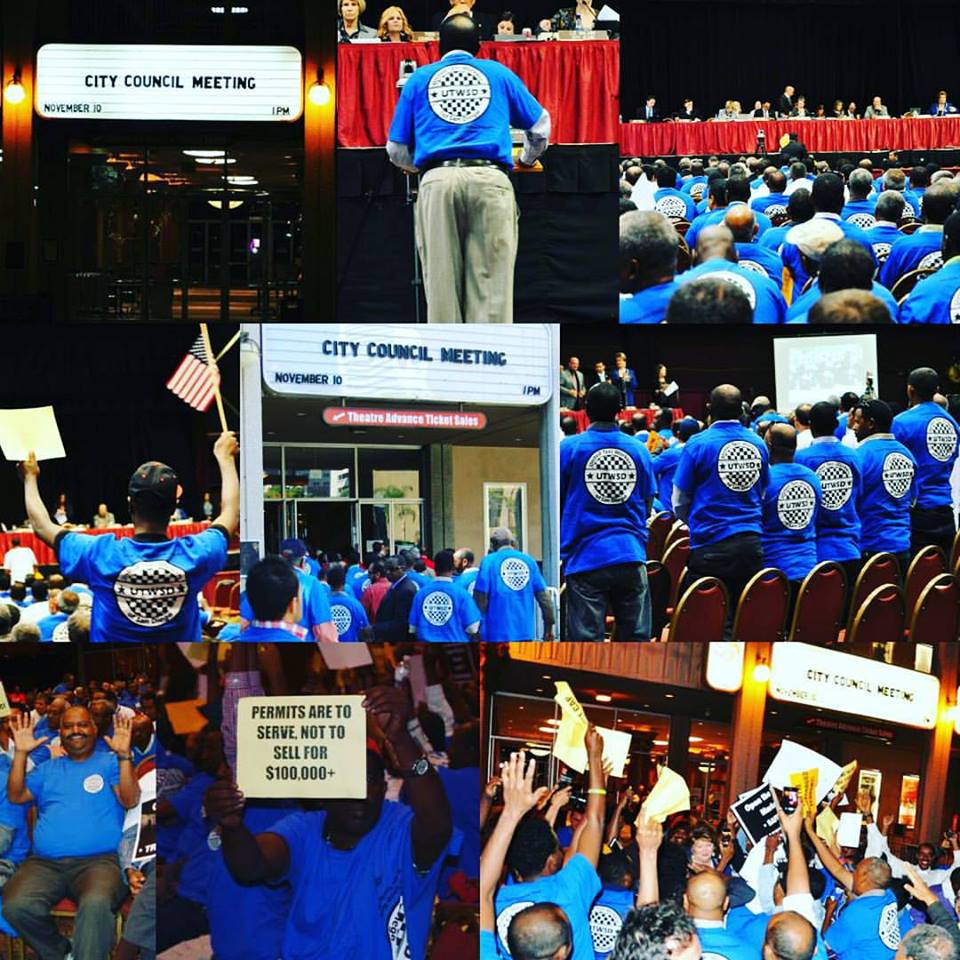 Happy One Year Anniversary Drivers!! One year ago we made history by organizing, standing together and lifting the cap on taxi permits!
Almost five years after drivers met at Colina Park to go on strike for a better taxi industry on December 18th, 2009, and with little resources but limitless determination, UTWSD members have been able to make significant impacts in the taxi industry and on the lives of drivers and our community.
After decades of abuse, drivers continue to be empowered to bravely stand up to fight for a better life for themselves and their families!
Thank you to everyone from drivers to our allies who helped over the years in so many different capacities.  This is only the beginning! 
We still have a lot of work to do! We want to congratulate all the drivers who have 4,000 series medallions and for those of you who are in the process of getting your permit! Going out to taxi stands and in the neighborhood and seeing the new taxis our members have now is a constant reminder of when we fight together we win!
That's why we need drivers to continue to stand together!
We are continuing to work toward a more streamlined process for drivers so that permits are released in a timely manner and making sure that drivers are not retaliated or discriminated against during the permitting process.
We also need to continue to work together to regulate rideshares like Uber and Lyft. The only way we can take on this multi-billion dollar corporation that is destroying our industry and treating their drivers unfairly is to stand together!
We also must continue to build political power and support elected officials who know will stand with us like our very own Sarah Saez who is running for District 9 City Council to ensure that our industry and our communities can thrive! Thank you to all the drivers who have already contributed to her campaign!!
Our fight continues! If you're not already a member JOIN UTWSD TODAY! We must continue to build our POWER! Our United Dispatch is also up and running! JOIN UNITED DISPATCH so that we can once and for all be free of the people who have fought against us to lift the cap and are currently suing the City to take your medallion away!
But we know when we fight together, we WIN! Thank you for your continued engagement and support!
Have questions, stories or ideas? CONTACT US. You can stop by our taxi union office, 4265 Fairmount Ave. or call (619)255-7355
With Gratitude and Solidarity,
United Taxi Workers of San Diego
Watch Lift the Cap Video
---